Softboard 4'10
Regular price
$449.95
Sale
Length 4'10
Wide 19 1/4
Thickness 2 11/16
Volume 35L
2.8kg
Fins included

Whether your grom needs a softboard or you're an advanced surfer of up to 70kg, the 4"10 board is the perfect addition to your quiver. Vacuum bag technology ensures each board is lightweight yet sturdy.
The innovative textured EVA top layer creates extra grip (with no waxing necessary!). The HDPE matte grey slick bottom increases speed, while the Triple T high strength stringer provides stability and structure for easier turning and better balance.
Complete with leash plug so you'll never lose your board. Switch up your fins easily with an innovative
Single Tab fin box set up. And with a streamlined fin system just like your high performance fibreglass boards, you can maintain speed and minimise drag in the water. Comes with fins.
Don't hit the rocks and this fin should last a lifetime.
Ratings and Reviews
Customer Reviews
Write a Review
Ask a Question
29/06/2021
Anonymous

Australia
I recommend this product
Love it.
Myself and my little 5 year old love it.
27/03/2021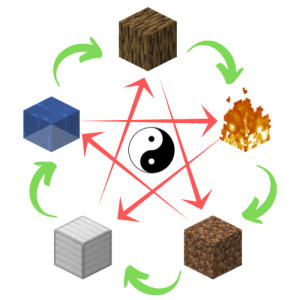 HB
Hugh B.

Australia
I recommend this product
Soft board for hard spots.
After a fair dose of research I settled on the Project Blank 4'10" Soft Twinny as what I needed to fill the gap in my quiver. I was looking for a versatile, high quality board to go the distance as a good soft board for harder spots. It felt like a bit of a gamble to go something so small but I think it has totally paid off. I'm 70kg, and a bit over 5'10" and find it paddles, duck dives and takes off like a dream. It sits really nicely in the water and balances the 35L of volume nicely throughout the board. Really slick and fast on the take off on clean waves and does a nice job in the fizz too. I was cynical about the 'no wax' deck idea but it works a treat. Great rigidity across the whole board, no mushiness whatsoever. I've chucked a set of decent keels in and am loving it. I did heaps of research before buying this board and was really impressed by the construction quality suggested on the website; seeing in the flesh really confirms this. Having the futures style boxes and fully integrated leash plug is a big plus and means there is far less chance of hardware failure and damage compared to 'through the board' components on other softboards. I would firmly place the Project Blank board in the top-end of softboards which makes it great value for money; you would be paying $200+ more to get the same features from other outfits. Lastly the team at Project Blank are great to deal with should you have any queries, super fast to reply and super friendly. Oh and did I mentioned I got the board three days after ordering? Amazing. All in all, totally stoked. Go soft and go hard.